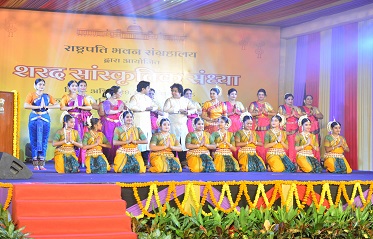 Rashtrapati Bhavan Museum celebrated Sharad Sanskritik Sandhya on 21st Oct. 2023
This was an initiative of RB Museum to connect the public with the many facets of Museum's socio cultural activities.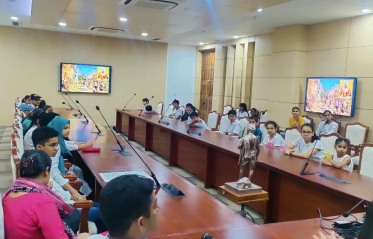 SESSION ON BIRSA MUNDA
On 17th June, 2023 events were held to remember and celebrated Birsa Munda, a tribal independence activist.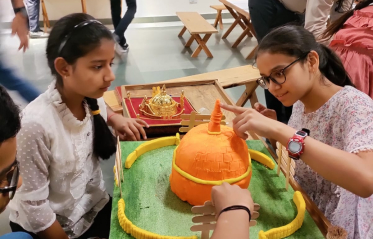 WORKSHOP ON THE ARTISTIC HERITAGE OF INDIA : SANCHI STUPA
On 16th June, 2023 the museum engaded students across various schools to inform and sensitize them on India' artistic
SESSION ON INDIA'S TEXTILE HERITAGE
On 15th June, 2023 the museum conducted sessions on India's textile heritigage including Ikat weaving and artform.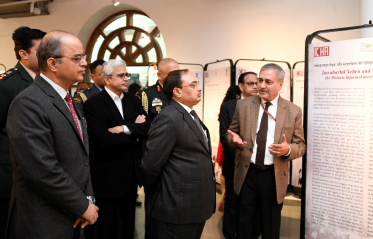 UNSUNG HEROS: THE STORY OF INDIA'S PARTITION
The museum conducted a week long session from, 12th-26th Dec 2022 on India's Partition and celebrating the unsung her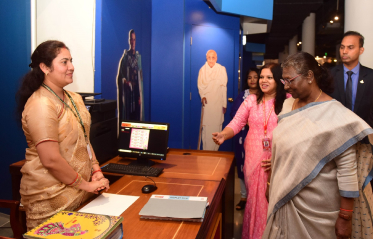 PRESIDENT MURMU' VISIT TO THE RASHTRAPATI MUSEUM
On 29th Oct 2022, The Rashtrapati toured the museum post taking over the President's office.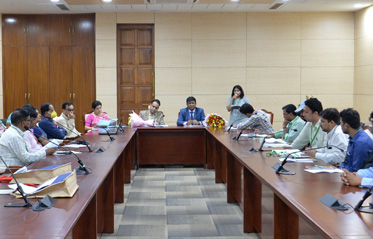 WORKSHOP ON DISASTER MANAGEMENT OF MUSEUMS AND HERITAGE BUILDINGS
Rashtrapati Bhavan Museum organized two day (7 & 8 July 2022) sensitization workshop on "Disaster Management of M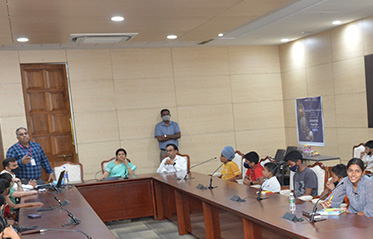 INTERNATIONAL MUSEUM DAY (MAY 2022)
Rashtrapati Bhavan Museum in colaboration with ICHR has organized an exhibition titled "The Freedom Struggle of India